Lobelia siphilitica, Blue Lobeilia in the Entrance Garden at Garland Farm this August
We hope you will visit Garland Farm this season.
Thursdays are Open Day at Garland Farm through September 28th
1:00 pm – 5:00 pm
---
Please click here to see our schedule of programs for the 2017 season.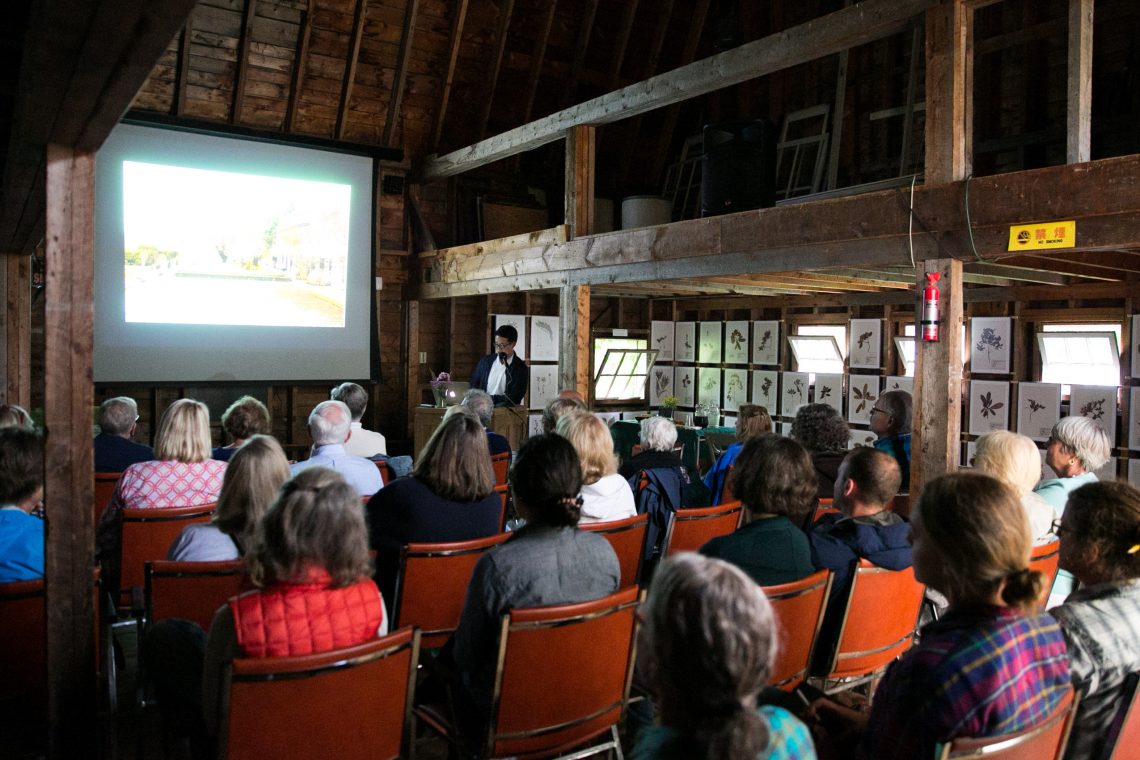 Eric Hsu from Chanticleer Garden in Wayne, Pennsylvania speaks at Garland Farm as part of the 2017 lecture series.