We will be sharing our 2017 schedule on March 15th.
We hope you will become a member to receive our newsletter.
General Inquiry:
207-581-2937
June 2016
Monday, June 13th at 4:00
Growing Vegetables in Container Gardens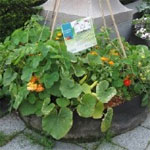 Dr. Mark Hutton from the University of Maine, Cooperative Extension, has spent his career breeding and growing vegetables. He works at Highmoor Farm in Monmouth, Maine, which has been an active farm for over a century. Join us as he shares his extensive knowledge of vegetables to describe the best varieties and practices for using these delicious edibles in small spaces.
July 2016
Monday July 18th at 4:00
Plant Exploring for the Arnold Arboretum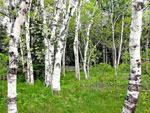 Please join us to learn about adventures in plant exploration. Dr. Michael Dosmann is visiting us from the Arnold Arboretum of Harvard University, where he is the Curator of Living Collections. His work at the Arnold Arboretum carries him all over the temperate world as he finds appropriate woody species to add to the Arboretum's diverse and impressive collection that is used for research, conservation, and educational purposes.
Tuesday July 26th at 4:00
Beatrix Farrand: At Home on Mount Desert Island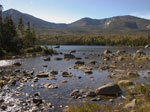 Roxanne Brouse will discuss her recently completed monograph describing Beatrix Farrand's work designing the historic carriage roads of Acadia National Park. Beatrix Farrand arrived on Mount Desert Island at seven years of age and spent the next eight decades on her "much loved Island." She absorbed its cultural and natural history, and used knowledge gleaned through keen observation to enhance both public and private landscapes. Her planting design for the carriage roadsides of Acadia National Park exemplifies her naturalistic approach. For her, it was a labor of love. The monograph, entitled, 'The Public-Spirited Beatrix Farrand of Mount Desert Island' is the first detailed guide to her work on the carriage roads.
August 2016
August 6th, 4:00 pm at College of the Atlantic, Gates Auditorium
World Premier of "The Life and Gardens of Beatrix Farrand" (32 minutes) by Karyl Evans, Karyl Evans Productions, North Haven, CT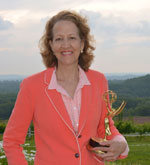 Five-time Emmy Award winning documentary filmmaker Karyl Evans's new documentary, "The Life and Gardens of Beatrix Farrand", chronicles Beatrix Farrand's impressive 50 year career as a landscape architect during the first half of the 20th century. With a degree in horticulture/ landscape architecture and a master's degree in filmmaking, Ms. Evans has combined her greatest interests to create this new documentary. The film covers over 20 sites across the country related to Farrand's life and work, as well as archival images and documents, as well as interviews with Farrand scholar Diana Balmori, landscape historian Judith Tankard, and landscape architect Shavaun Towers.
Some of the gardens explored in the film include Garland Farm and the Rockefeller Garden in Bar Harbor, Maine, Dumbarton Oaks in Washington D.C., and the East Garden at the White House. The film also explores the personal life of Beatrix Farrand, who was the niece of Edith Wharton, and who, at the age of 41, married Max Farrand, a professor at Yale University. The film is an impressive overview of Farrand's stunning gardens, her pioneering innovations on college campuses including Princeton and Yale University, and her ingenious design philosophy, which has stood the test of time. You can learn more about Karyl Evans at KarylEvansProductions.com.  This program is free to all, but preregistration is required. To register, please e-mail programs@beatrixfarrandsociety.org (preferred), or call 207-581-2937.
August 14th at 4:00 pm
Plant Collecting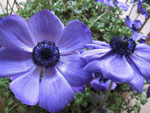 Dan Hinkley will discuss the where, how and why of plant exploration during his presentation. Months if not years go into the preparation of each trip; deciding where to travel to, learning in advance the species of plants that exist there and hiring guides. During the process, collection notes are meticulously recorded while each night, seed collections must be cleaned for ultimate inspection by the USDA. After sometimes months in the field, all seed are sent directly to the Agricultural Inspection Station. Yet then the real work begins- sowing the seed, successfully establishing them in a garden setting and then evaluating them for possible bio-invasiveness, before ultimately releasing them into the marketplace. This process will be illustrated using several different recent trips and the plants observed to drive the point home- plant exploration is a LOT of work.
August 24th at 4:00 pm
A View Inside Untermyer Gardens Conservancy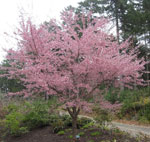 Timothy Tilghman is visiting us from Untermyer Gardens Conservancy in Yonkers, New York, where he works as the Head Gardener. Please join us to hear more about Mr. Tilghman's work and the lovely Untermyer Gardens Conservancy. Samuel Untermeyer purchased Greystone estate in 1899 and established gardens there in 1917. The Untermyer Gardens Conservancy, which began in 2011, are restoring gardens, which were largely neglected after Mr. Untermyer's death.
Due to illness this year's award lecture has been cancelled.  Please join us for another program in August or September.
August 23rd , 5:00-7:00 pm at the Maine Seacoast Mission
Charles Jencks Beatrix Farrand Society Achievement Award
'In pursuit of Greater Meaning'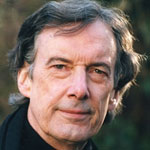 We are pleased to announce that Charles Jencks will receive the Beatrix Farrand Society Achievement Award this year. Renaissance man, Charles Jencks, has many claims to his international fame. His landform at his home in Dumfriesshire, 'The Garden of Cosmic Speculation' has become one of the most influential gardens in the world – and his latest work, the monumental Crawick Multiverse – just 30 minutes from Dumfries House – has been hailed as his late masterpiece. Andrew Marr has described him as 'one of the most ambitious and radical artists of our time'. He is also the man who invented the term 'post-modernism', which has changed the way we look at modern architecture; and who with his late wife Maggie Keswick, started Maggie's Centres designed by world renowned architects to offer solace and support for cancer patients at major hospitals.
Based on key books about his work, Jencks will be talking about his life, landforms, galaxies, Maggie and much more plus how architecture can change lives.
Issues first addressed in my writing, such as the public nature of iconic landmarks in the age of confused global culture, are later taken up in my landscape where I translate some of the fundamental elements of the cosmos into a communicative art. I argue that the units of the universe – its laws, atoms, black holes, DNA, and other essentials including its basic patterns – should be celebrated expressively, brought into public life (not "sit on their ass in a museum" as Pop Artists proclaimed in the 1960s). These natural and cosmic realities are virtually eternal and universal, and should become a fitting global iconography if we are up to the task.
This program is free to all, but preregistration is required. To register, please e-mail programs@beatrixfarrandsociety.org (preferred), or call 207-581-2937.
September 2016
September 9th at 4:00 pm
The World of Carnivorous Plants
Carnivorous plants are unusual, fascinating, and diverse. John Mark Courtney of Aquascapes Unlimited specializes in growing plants that grow in wet places, including carnivorous plants. He will talk about a variety of carnivorous plants.  Visit the Aquascapes Unlimited website.

Directions to Garland Farm
GPS Address:
475 Bay View Drive
Bar Harbor, ME 04609
+44° 25′ 43.81″, -68° 19′ 25.22″
Garland Farm is located on Route 3 on Mount Desert Island. From the island bridge, go east toward Bar Harbor for approximately 2 miles and turn left on Bay View Drive. Turn left into the parking area in the field and follow footpath to barn.
From downtown Bar Harbor, go north on Route 3 passing Hadley Point Road (about 7 miles). Continue .7 miles, turn right on Bay View Drive, then left into the parking area. Do not park on Bay View Drive.
Accessible parking is available with advance notice. Please call 207-288-0237.