COVID-19 RESPONSE:  All of our programs are scheduled to be accessable both in person and virtually via zoom.  All programs are subject to the capacity limits and social distancing guidence set forward by the state of Maine.  The latest guidence for summer 2021 will allow us to be open at full capacity, however updated regulations may require us to convert programs to a fully virtual format, to postpone a program, or cancel a program. We thank you for your patience as we try to navigate these uncertain times. 
Please be in touch with any questions by emailing programs@beatrixfarrandsociety.org.
To recieve updates from us follow us on Facebook or sign up to recieve our newsletter.  We have a great roster of events for this season, for tickets click on the shop tab above.
---
All programs are held in the barn at Garland Farm unless otherwise noted.  Programs will also be broadcast on zoom.
Pre-registration is required for all programs. Please pre-register by emailing programs@beatrixfarrandsociety.org or by calling (207) 288-0237. Feel free to leave a message telling us which program(s) you plan to attend.
Cost for each program is $10 for Society members, $20 for non-members.
To reserve and purchase tickets for any event online, just click shop (top right of the screen) then program tickets or follow the link at the end of each event description.
---
---
Saturday, July 17 at 2pm: "The Earth in Her Hands" with Jennifer Jewell
Jennifer Jewell focuses in a wholly unique way on how horticulture intersects with our everyday world and on women whose work has enriched and expanded these intersections in the last 25 years, in this talk based on her recently published book, The Earth in Her Hands: 75 Extraordinary Women Working in the World of Plants.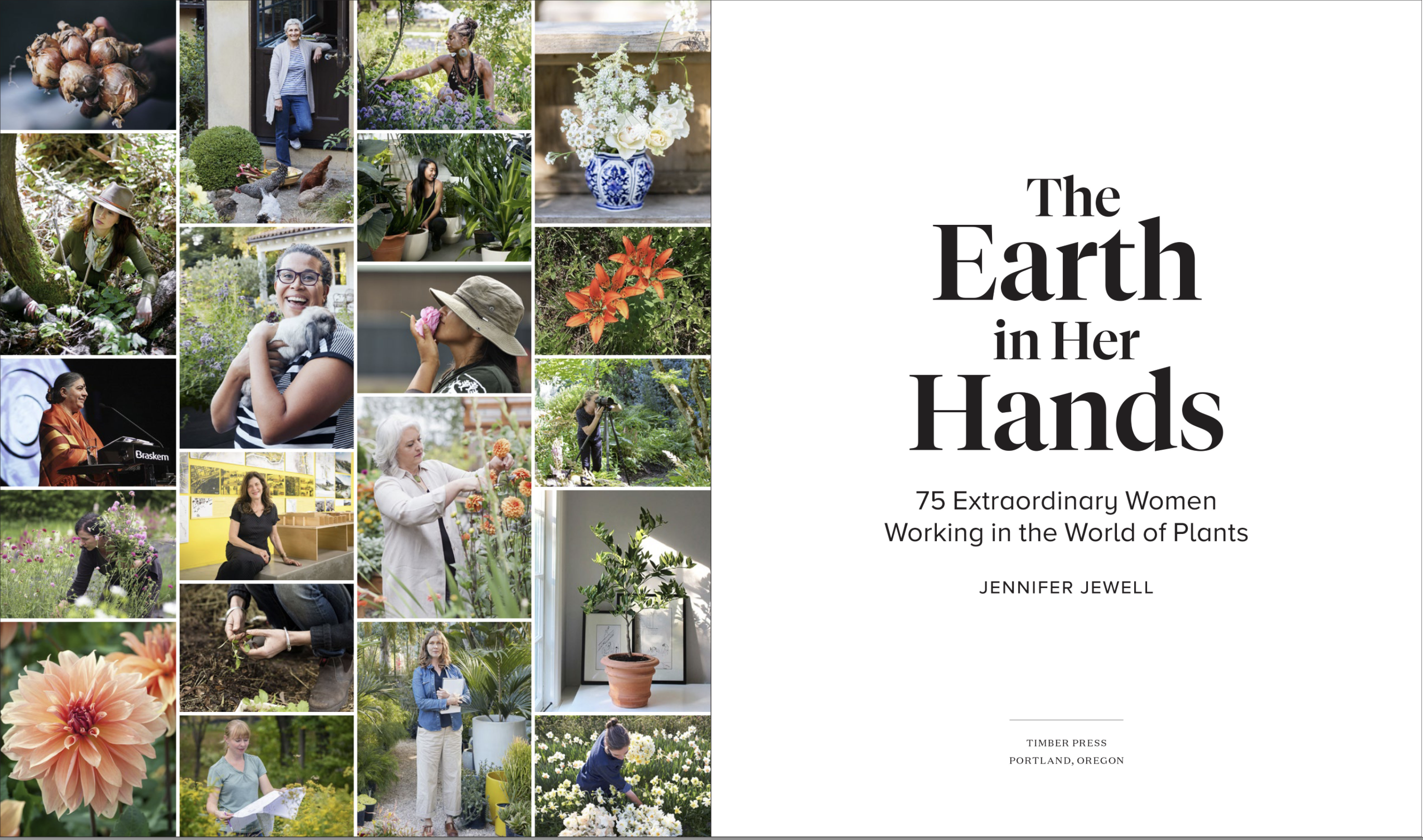 Jewell will discuss how the plant world is improved by not only greater representation of women generally but also by diversity amongst those women from around the world working in fields including botany, floriculture, agriculture, landscape design and architecture, plant breeding, garden writing, environmental science, and social justice. 
Jennifer Jewell is the creator/host of Cultivating Place, an award-winning public radio program & podcast on natural history and the human impulse to garden. Her writing and photography have been featured in publications including Gardens Illustrated, House & Garden, and Pacific Horticulture. From 2010-2017, she was the curator of the native plant garden at Gateway Science Museum on the campus of CSU, Chico in Chico, CA.
To order tickets, visit our online shop HERE.
---
Wednesday, July 28 at 4pm: "Growing Dahlias in Coastal Maine" with Courtney Locke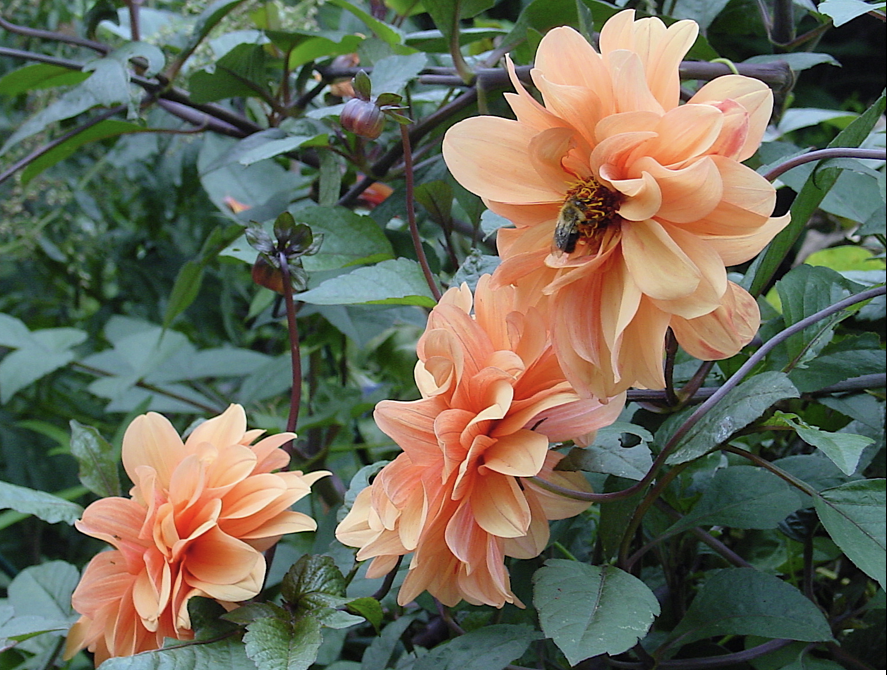 Please join Courtney Locke, Coastal Maine Botanical Gardens staff horticulturist and dahlia enthusiast, to discuss the best methods for getting the most flowers from your dahlias in our short growing season.  Topics will include planting methods,  fertilization and watering techniques, managing common insect and disease hazards, and digging, dividing and storing tubers to help you successfully grow dahlias for years of enjoyment.
Coastal Maine Botanical Gardens staff Horticulturist and Horticulture Volunteer Coordinator Courtney Locke learned to love flowers and gardening as a child while gardening with her mother, a keen amateur horticulturist whose favorite flowers were double peonies, dinner plate dahlias and French lilacs. Prior to joining Coastal Maine Botanical Gardens staff in 2009, Courtney was president of the Bath Farmers' Market for many years and she and her husband owned and operated Apple Creek Farm, a nursery in Woolwich, Maine specializing in peonies, perennials and heirloom herbs. To keep herself in flowers year round, she tends her home perennial gardens to produce ample cut flowers from April through September and during the gray days of winter coddles cymbidium orchids in the windows of her farm house.
To order tickets for this event, visit our online shop HERE.
---
Saturday, August 7 at 4pm: ANNUAL LECTURE: "Restoring the Crowninshield Garden" with Paul Orpello 
Offsite: The Holy Family Chapel in Seal Harbor
Free event
Paul D. Orpello, Director of Gardens and Horticulture, Hagley Museum and Library in Wilmington, Delaware, will be sharing a lecture on the miraculous road to recovery of The Crowninshield Garden, Hagley's Italianate garden built in the 1920s upon the ruins of Eleutherian Mills.  He will be sharing the landscape's history and inspirations, its unique design origin compared with contemporary landscapes, its ruin period, the restoration, and the Italian gardens he visited for research.  Paul will also touch on the overall design process so far, discussing the research synthesis and conceptual design, and next steps in the garden's future.
Orpello oversees horticulture across Hagley's 235 acre historic property, home of the birthplace of the DuPont Company and the first American du Pont family residence nestled along the Brandywine Creek.  He is an expert in Landscape Design, Sustainable Organic Practices, Landscape Management and Ecological Restoration.
To make reservations for this free event, visit our online shop HERE.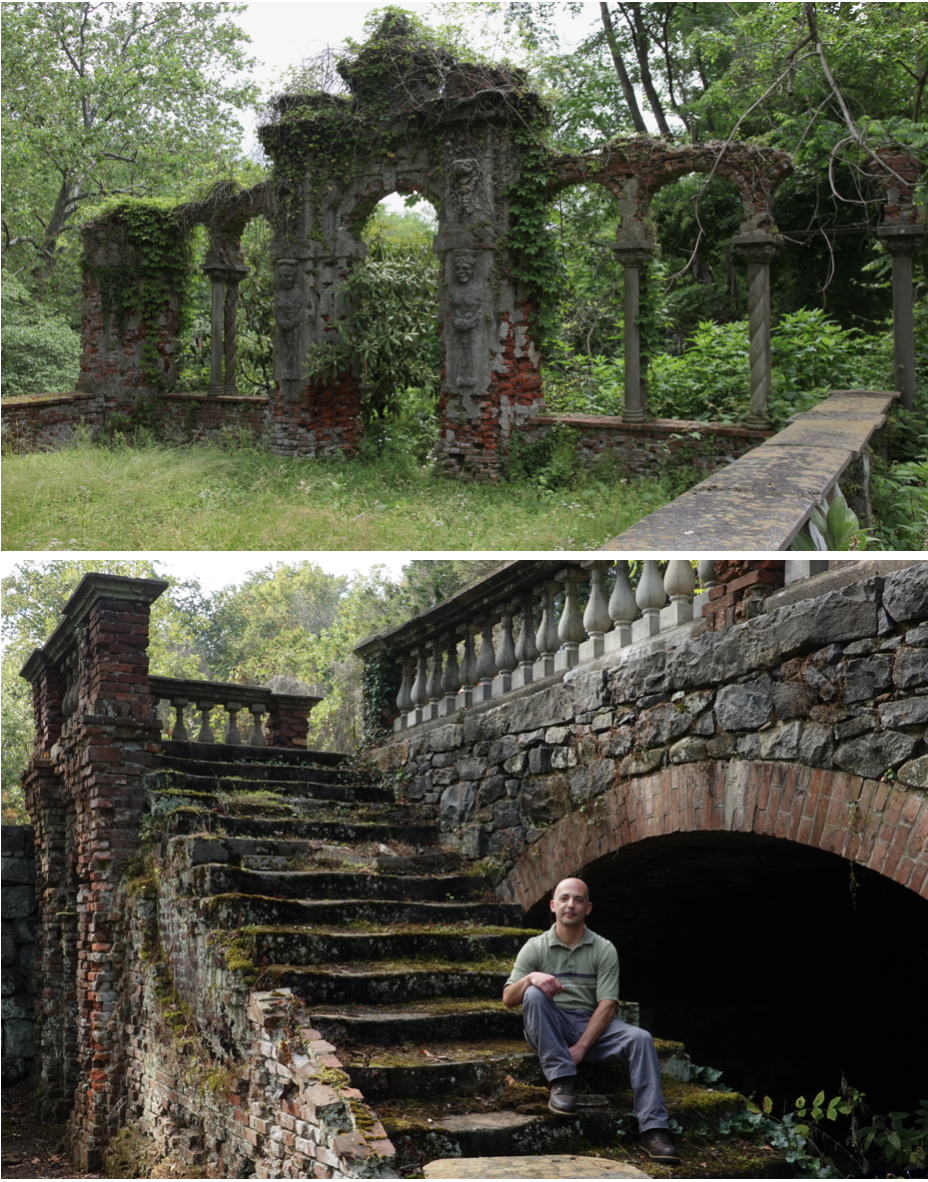 ---
Friday, September 10, 4pm: "Lessons Learned from Building Public and Private Gardens" with Dan Benarcik
With over twenty-five years of experience, Dan Benarcik has never stopped learning about the living and nonliving entities that together make a complete and compelling garden, and how to adapt to an evolving landscape while keeping it fresh. In this talk, Benarcik will talk about his role as horticulturist at Chanticleer Garden in Wayne, PA, along with his design perspective, his knitting together of furniture, craft, and other non-plant design ideas, and the gardens and styles he tends to create, including his own home garden.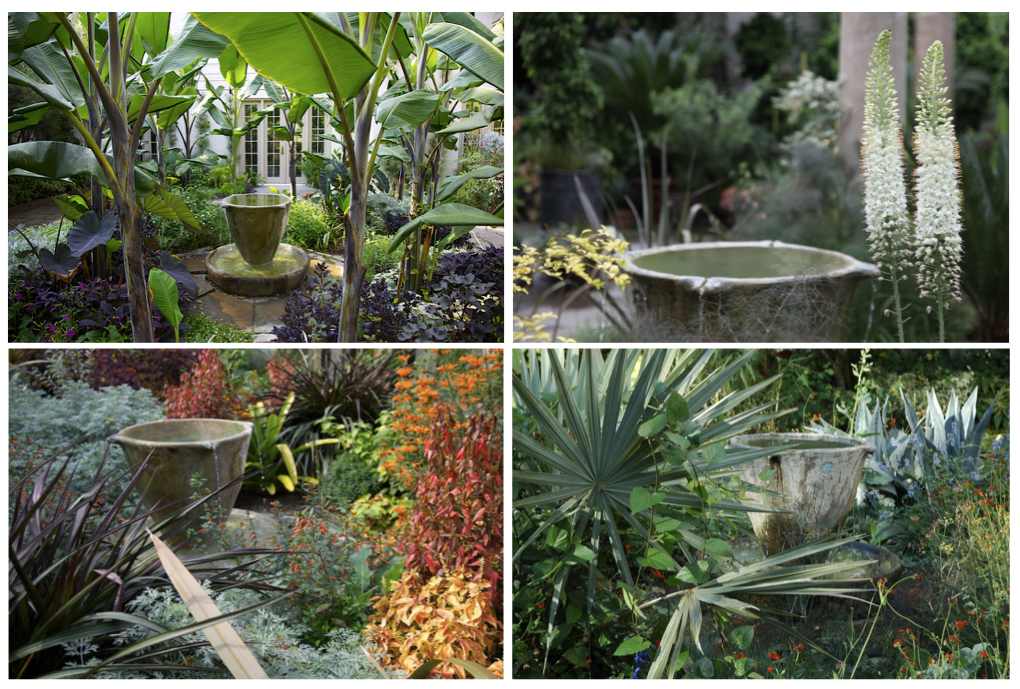 Dan Benarcik started at Chanticleer Garden in 1993 and oversees the Courtyard Gardens, with an emphasis on tropical, sub-tropical, and tender perennials for seasonal display. He is also a public speaker, and serves as the Regional Director of the Garden Writers Association, now GardenComm. His writing has appeared in Fine Gardening, Horticulture, Martha Stewart Living, and Rodale's Garden books.
To order tickets for this event, please visit our online shop HERE.
---
Saturday, September 11, 10 am: "Building a Garden Chair" Workshop with Dan Benarcik
In addition to his planting design and horticultural talents that are on display annually at the renowned Chanticleer Garden in Wayne, PA, Dan Benarcik has developed a reputation as a sought after designer and builder of garden furnishings. His creations can be found throughout the grounds of Chanticleer and in many fine public and private landscapes around the country.
Dan will be coming to Garland Farm to lead attendees through the assembly of their very own garden chairs. Participants are asked only to bring a cordless drill. All other materials including wood, glue, and hardware will be provided and no prior experience with either woodworking, power tools, or carpentry is necessary. This fun and industrious session will yield a finished chair for all who participate.
Space is limited so please book your spot at your earliest convenience. The special admission price is a significant savings over the price of a garden chair purchased and shipped via Dan's website so be sure to take advantage of this unique opportunity!
To reserve a spot for this workshop, please visit our online shop HERE.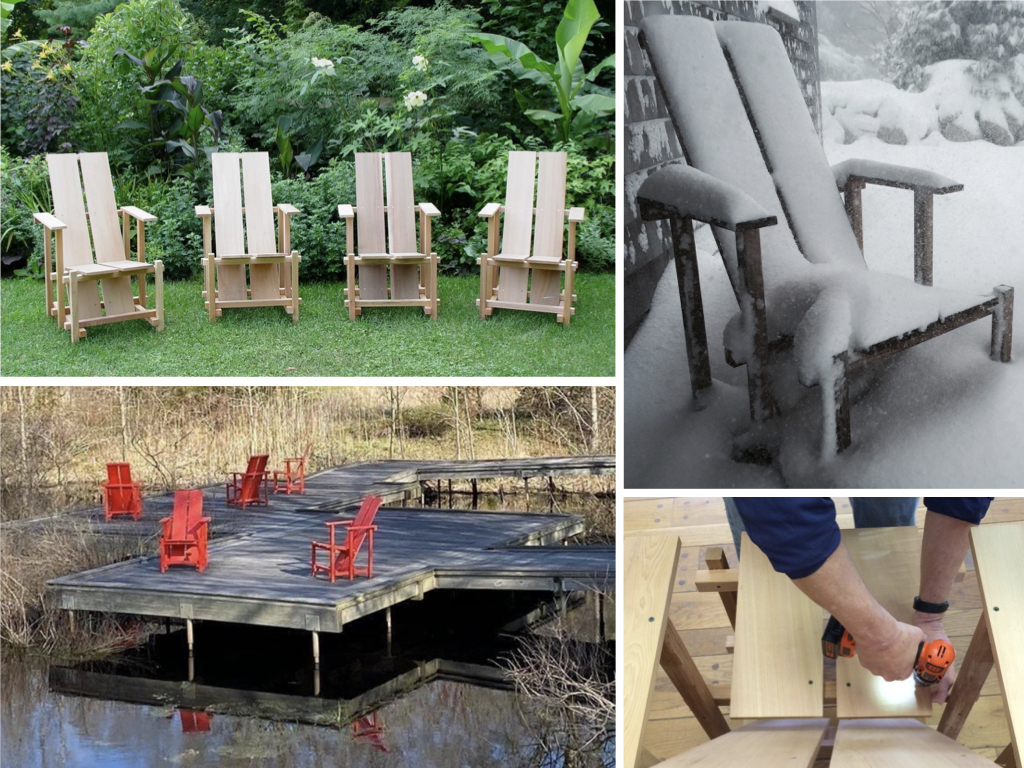 ---
Sunday, Sept. 19, 11 am: "An Appreciation of Mushrooms in Downeast Maine" with David Porter
By any measure, interest in 'all things fungal' among the general public is mushrooming.  We want to know more about where mushrooms come from and what they are doing out there.  In his talk, Porter will lead an illustrated foray through a jungle of mushroom diversity, touching on common edible species and those to avoid while describing how these organisms are critical to the proper functioning of our forest ecosystems.
David Porter, Ph.D., retired to Brooklin, Maine, after a 38-year career in academics as a professor of Plant Biology at the University of Georgia (now emeritus). Since retiring, he has taught classes at College of the Atlantic and Eagle Hill. He has led various mushroom related outreach programs through the Maine Mycological Association, Maine Master Naturalist Program, Colloquy Downeast, Acadia National Park, the Blue Hill Heritage Trust and Island Heritage Trust, among others.
To order tickets for this event, please visit our online shop HERE.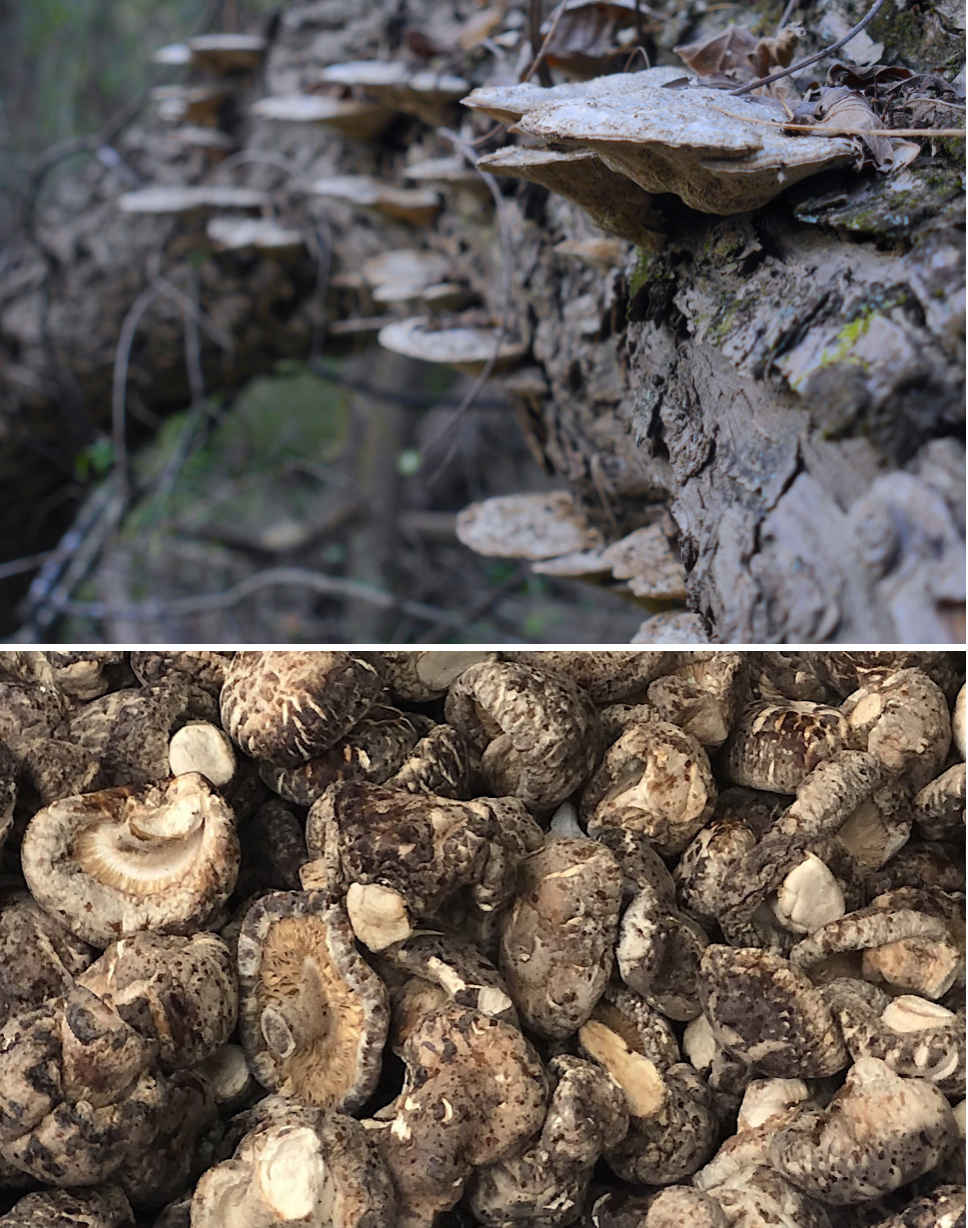 ---
---
---

Directions to Garland Farm
GPS Address:
475 Bay View Drive
Bar Harbor, ME 04609
+44° 25′ 43.81″, -68° 19′ 25.22″
Garland Farm is located on Route 3 on Mount Desert Island. From the island bridge, go east toward Bar Harbor for approximately 2 miles and turn left on Bay View Drive. Turn left into the parking area in the field and follow footpath to barn.
From downtown Bar Harbor, go north on Route 3 passing Hadley Point Road (about 7 miles). Continue .7 miles, turn right on Bay View Drive, then left into the parking area. Do not park on Bay View Drive.
Accessible parking is available with advance notice. Please call 207-288-0237.